NATIONAL LIBRARY POSUŠJE
Name of public institution: JAVNA USTANOVA NARODNA KNJIĆNICA POSUŠJE
Address: Šimuna Čuturića 1, 88240 Posušje
Identification number: 4272161880005
Director: Ljubo Kovač
Work hours: Monday-Friday, 07:00-14:00h
Telephone: 00387 39 681-042
e-mail: narodnaknjiznica@gmail.com
Responsibilities:
The main responsibilities and activities of the National Library are: acquisition and preservation and protection of library materials, participation in production of catalogs and data bases, enabling library materials accessible and information flow, encouraging and assisting members when choosing and using library materials, keeping records on the material and members, perform socialization of all layers of society, administration and professional tasks, financial and other tasks.
With the consent of the founder, carries out other tasks which are not listed here.
The library is active in applying for projects to various donators. By collecting donations, funds or books, the library's fund is richer every year with new titles of all areas, following the newest books published in Croatia.
The National Library's price list:
Members join the library every calender year. Pre-school children, elementary, high school and college students pay a yearly membership fee of 10 KM, for employed persons the fee is 15 KM.
Because of the social situation, members who cannot pay the membership fee, sign in and receive necessary literature for free.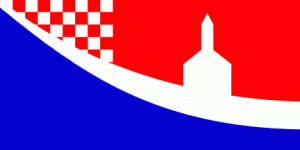 Important phone numbers
Police  122
Fire department  123
Emergency service  124
JP Vodovod  039/680-815
Elektro Posušje  039/681-004
JU Urbikom  039/681-203
JP Radio Posušje 039/681-660
Center for social work  039/681-053
Copyright 2019. © Municipality of Posušje, all rights reserved.