The Zagreb International Investment Conference Zagreb Invest was held in Zagreb on April 15th. Along with relevant ministries from the Republic of Croatia and guests from the European Union, it brought together representatives of investors, industry, trade and the financial sector.
This gathering, through lectures, panels and analyses of relevant business participants, as well as through individual meetings, provided direct contact with companies and investors, as well as insight into trends on the world and domestic market. The municipality of Posusje was specially presented, which was the only municipality from BiH invited to this event, thanks to its status as a BFC certified institution.
Representatives of FIP BiH, REDAH and the FBiH Chamber of Commerce also attended the conference.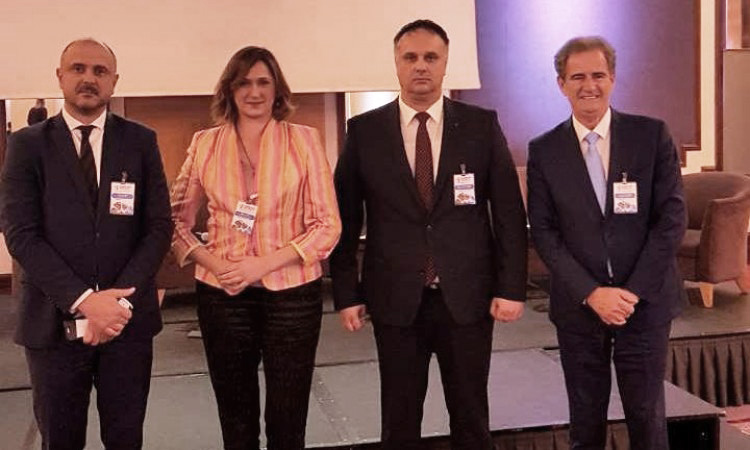 The conference serves as a new, modern communication platform for intensifying cross-sectoral collaboration, as well as for improving the flow of information between different stakeholders and creating the preconditions for launching numerous investment projects in different priority areas. It was in this light, that is, in order to look for opportunities to further strengthen Posusje economy, as one of the priority and lasting goals, was the participation of our municipality, and Mayor Branko Bago was one of the participants in the panel discussion. Through it, he outlined everything that was important to emphasize about Posusje and related to the topics of the conference.
During this event, current data on market trends and trends of priority areas were also processed. The existing global and domestic investment climate, the results of the domestic market research, best practices examples were analyzed and the experience and impressions of foreign investors were reviewed.
Finally, we mention that a guest commentator of the panel discussion of this event, the famous journalist Goran Milic, contributed to the further promotion of our region. He was positively provocative in his style, and spoke of Posusje in a very affirmative manner. He said that when he visited our municipality, he was delighted with the enterprise, ambition and determination of Posusje people, and the decoration of the place, calling it a place of comfortable living.