COUNCILORS
COUNCILORS OF THE MUNICIPAL COUNCIL OF THE MUNICIPALITY OF POSUŠJE ELECTED IN THE LOCAL ELECTIONS HELD ON OCTOBER 2, 2016.
HDZ BIH
IVAN LONČAR- President of the Municipal Council
ZVONIMIR ŠIRIĆ
ANTE BEGIĆ
JELENA HRKAĆ
PETAR BOBAN
STIPE REZO
IVAN BEŠLIĆ
BOŽENKA ŠUŠNJAR
STIPE BEŠLIĆ
ANTONIJA ČUTURA
RUŽA MAGDALENA MARKOTA
VINKO BEGIĆ
KRISTINA MILAS
HNL
BLAGO PETRIC
FILIP ČAMBER
HDZ 1990
PERO PENAVA
MORANA JUKIĆ
BLAŽENKA BEGIĆ
HSS
ANTE JUKIĆ
HDU
FRANO GRBEŠA- Vice president of the Municipal Council
MARIJA BEGIĆ
Key:
HDZ BiH – Croatian Democratic Union Bosnia and Herzegovina
HDZ 1990 – Croatian Democratic Union 1990
HSS – Croatian Peasant Party
HDU – Croatian Democratic Union
HNL – Croatian Independent List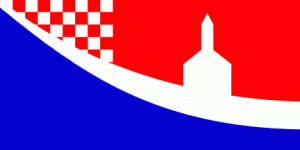 Important phone numbers
Police  122
Fire department  123
Emergency service  124
JP Vodovod  039/680-815
Elektro Posušje  039/681-004
JU Urbikom  039/681-203
JP Radio Posušje 039/681-660
Center for social work  039/681-053
Copyright 2019. © Municipality of Posušje, all rights reserved.