Name of public institution: JU CENTAR ZA SOCIJALNI RAD POSUŠJE
Address: fra Grge Martića 19, 88240 Posušje
Identification number: 4272146730005
Director: Mrs. Marinka Jukić
Work hours: 07.00-15.00h
Telephone number: 039/681-053
e-mail: socijalnirad.posusje@gmail.com
Mobile number: 063/434-400
The center for social work posušje is an institution with public authority established for doing tasks in order to satisfy the needs of citizens and their families who are in need of social care in the municipality.
The center for social work Posušje offers services of professional character and ensures protection of rights and interests of individuals/families who are not capable of taking care of themselves. In other terms, these categories can be put under one name, that is, into one category- the category of socially sensitive citizens: the poor, and other people who because of unfair personal or family difficulties are not able to satisfy their basic needs of life, underage children without parents or without proper parental care, children and adolescents with behavior problems, people who are deprived of legal capacity, domestic violence, handicapped persons.
Rights in the social protection system:
financial and other type of material support

constant financial support

one-time financial support

personal disability

financial compensation for assistance and care of another person

financial support for disabled persons until they become employed

financial support for women-mothers who are employed

financial support for women-mothers who are unemployed

one-time financial support upon the birth of a newborn

Training for life and work

Placement in another/foster family

Placement into a social welfare institution

Social services and other professional work
Services provided by the Center for social work
The first social service (informing, recognizing and evaluation of needs),

Counselling and assisting,

Solves applications for realization of rights within the domain of social care,

Psycho-social support,

Early intervention,

Assistance with inclusion in the programs of education and regular education.
Family protection
Family protection includes all tasks related to:
family organization/arrangement (assistance with disfunctional families)

rights and duties of family members

organizing marriages (assistance with disfunctional marriages) and legal relations in marriages,

relations between parents and children,

adoption,

custody,

common-law marriages and their legal regulation.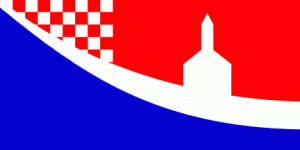 Important phone numbers
Police  122
Fire department  123
Emergency service  124
JP Vodovod  039/680-815
Elektro Posušje  039/681-004
JU Urbikom  039/681-203
JP Radio Posušje 039/681-660
Center for social work  039/681-053
Copyright 2019. © Municipality of Posušje, all rights reserved.